Spacious and Peaceful, Private Pool and Spa Home with Beautiful Lake View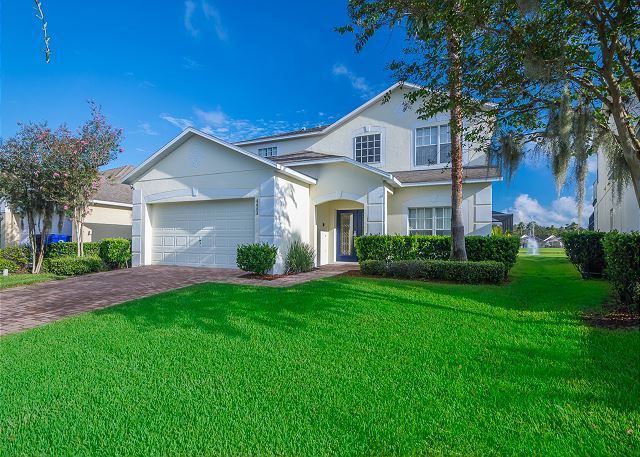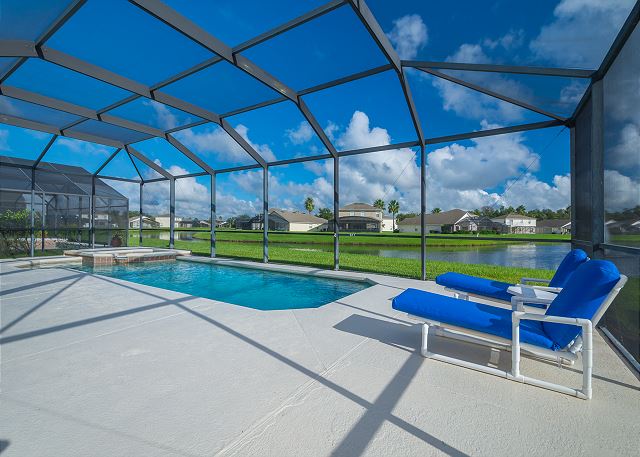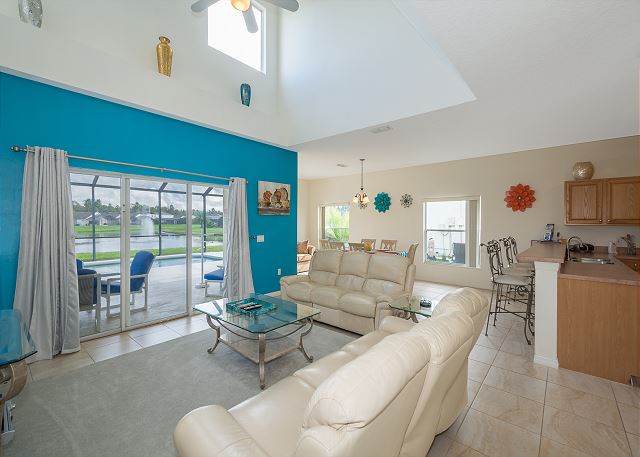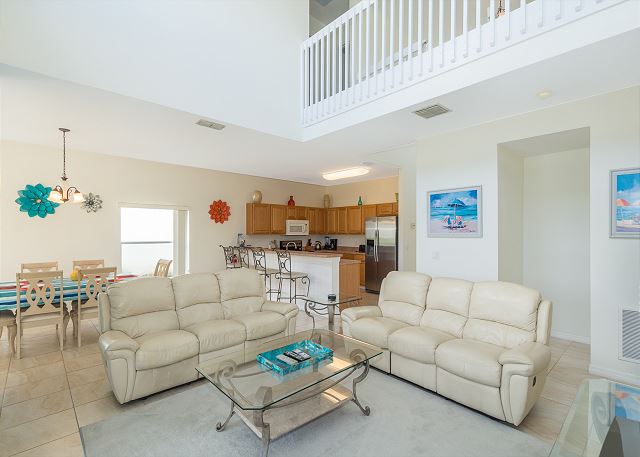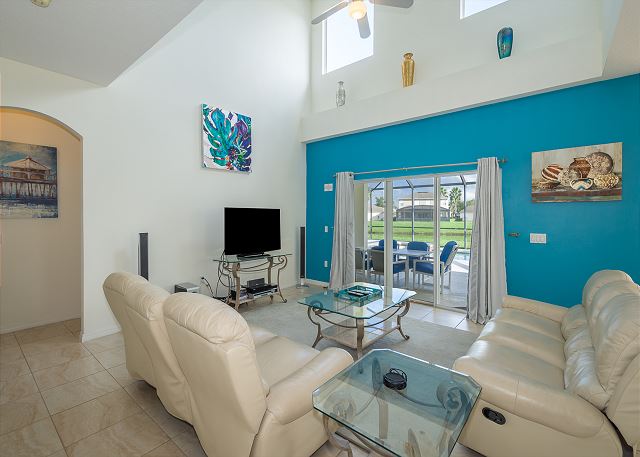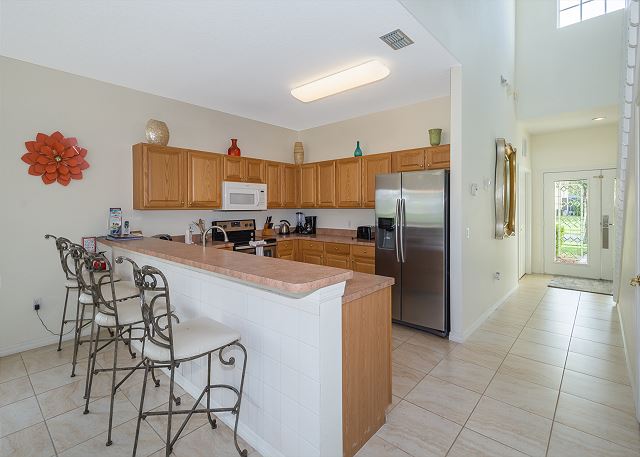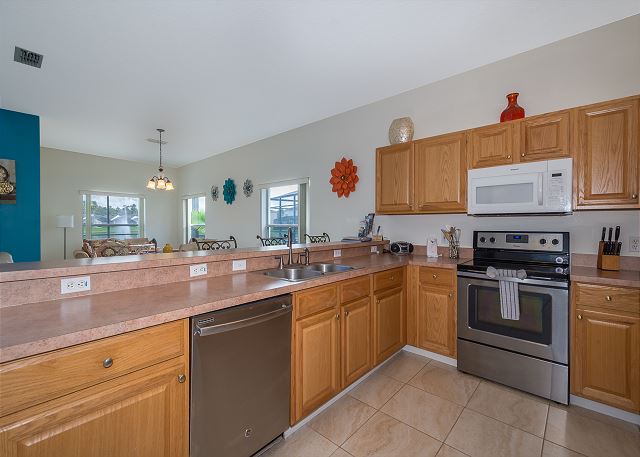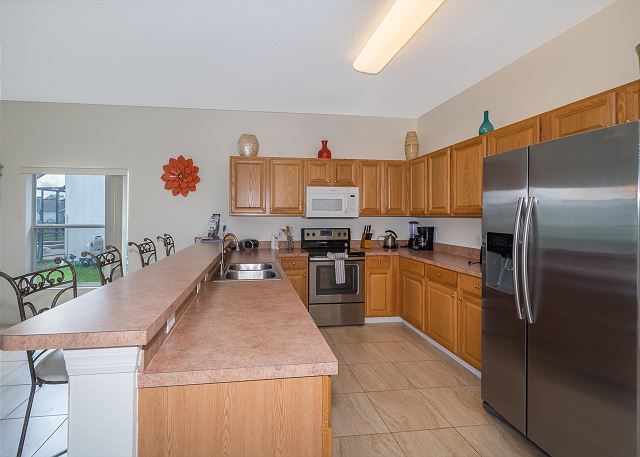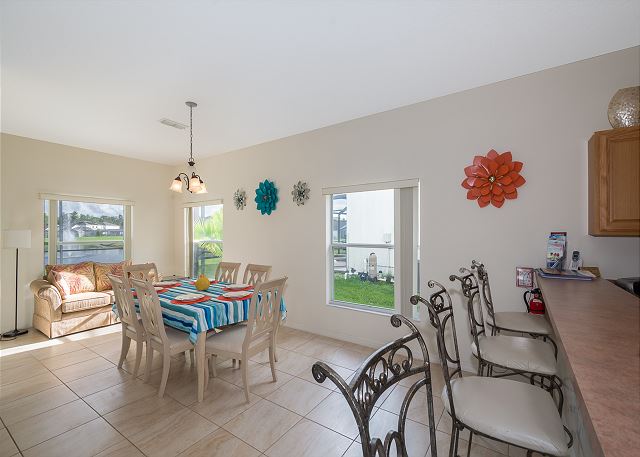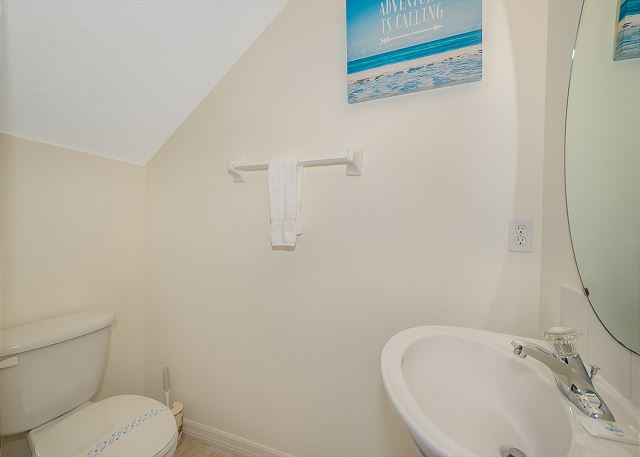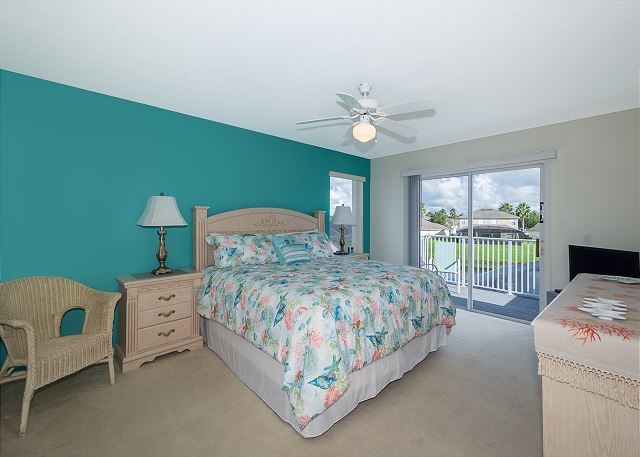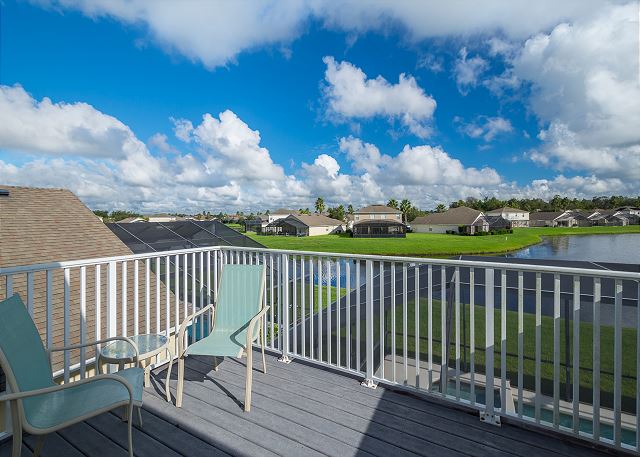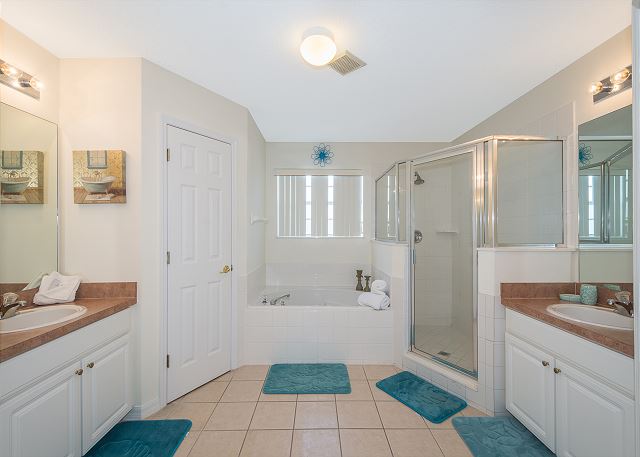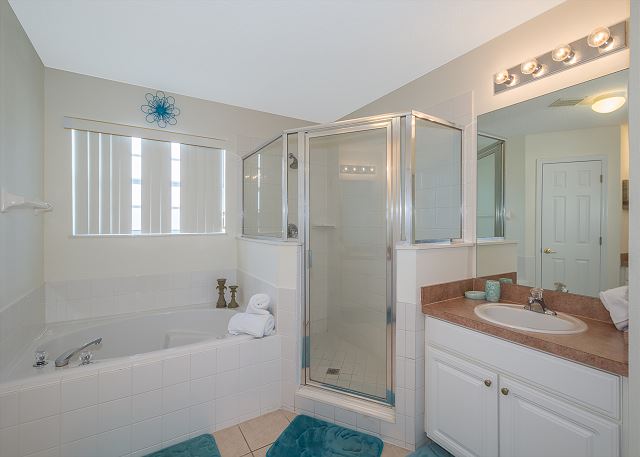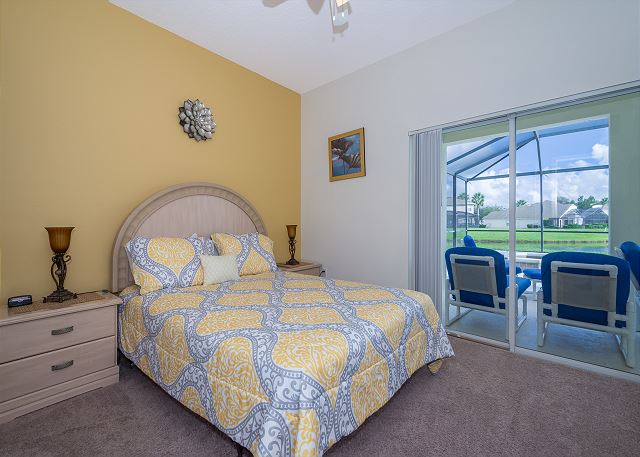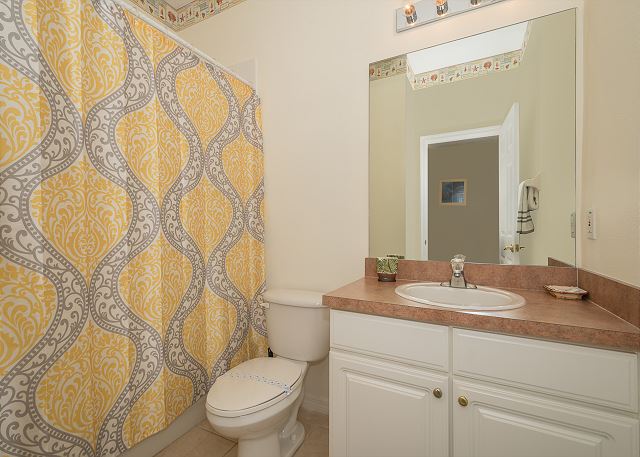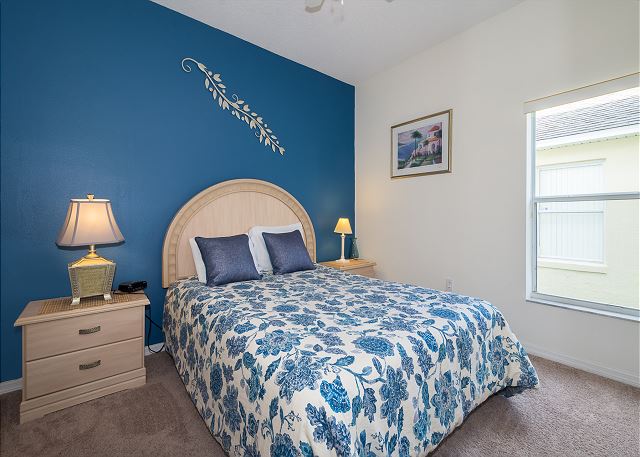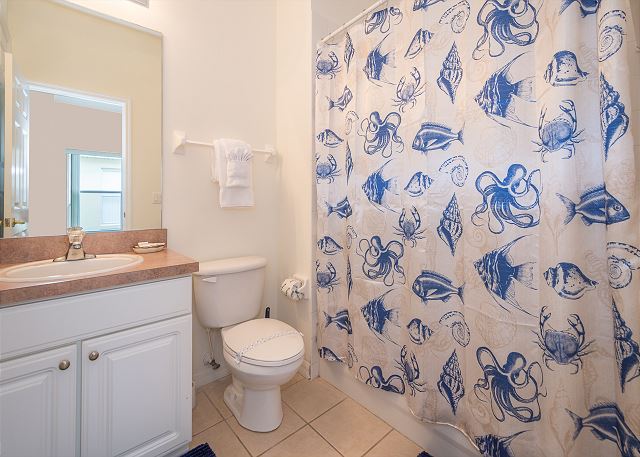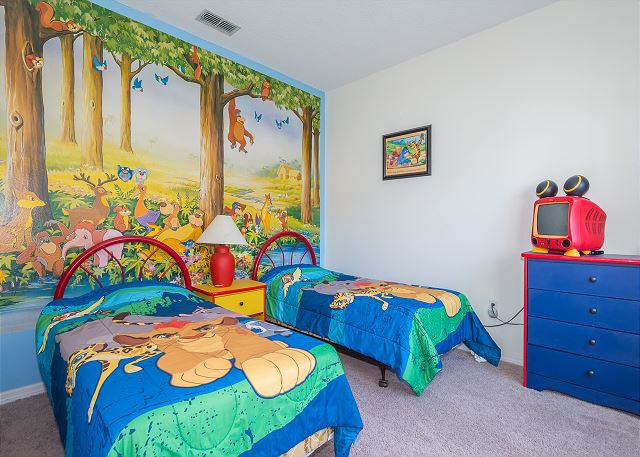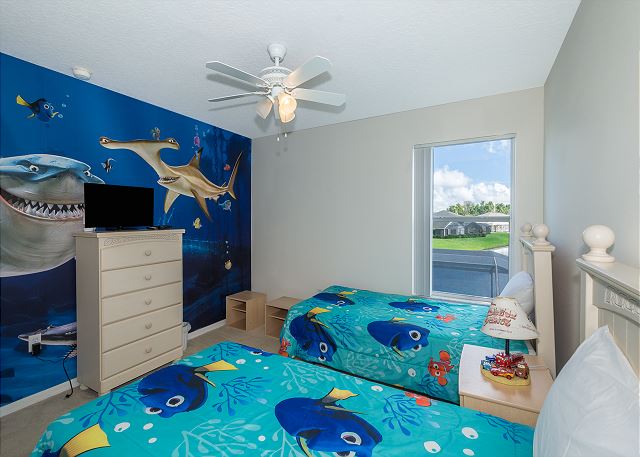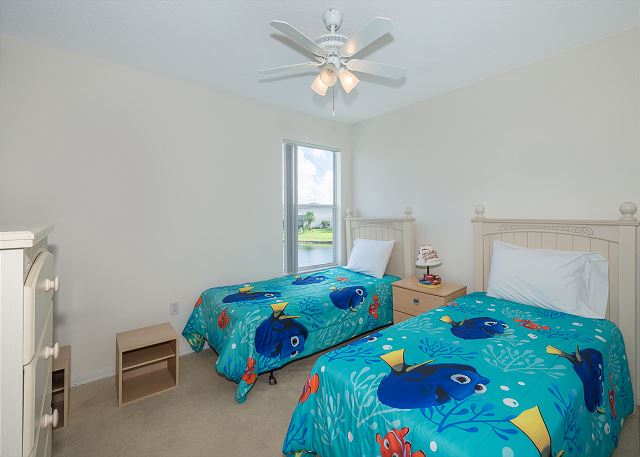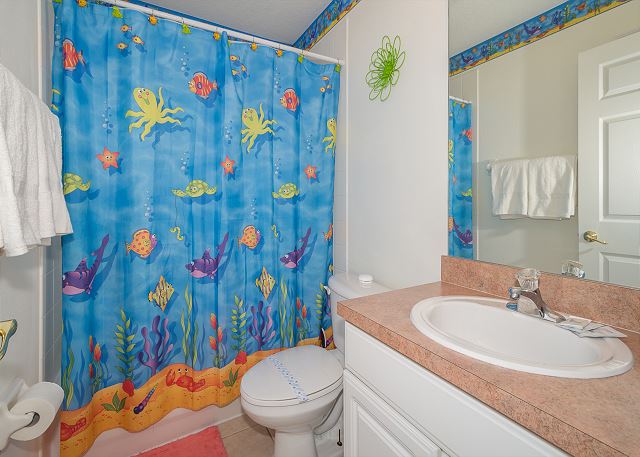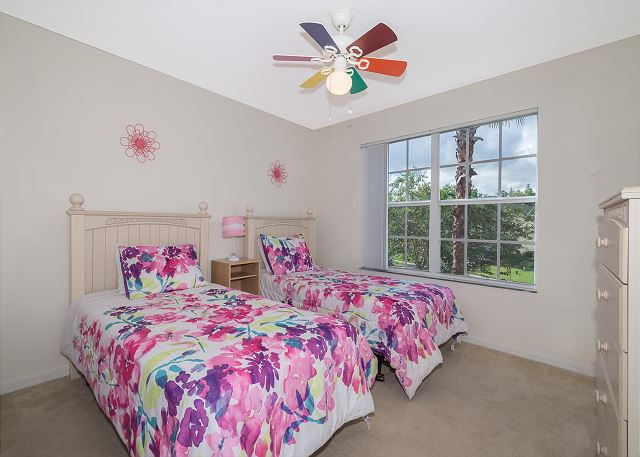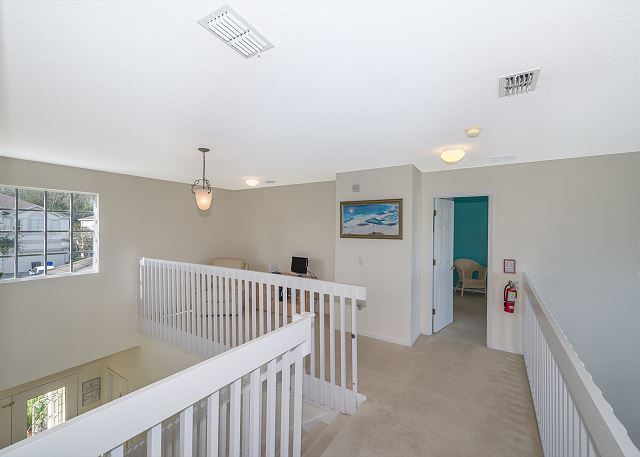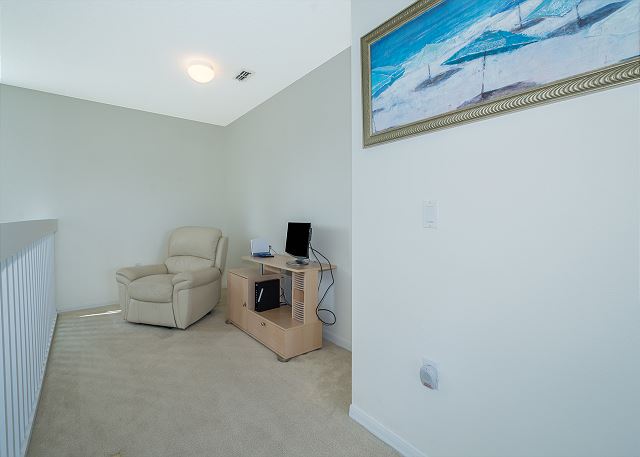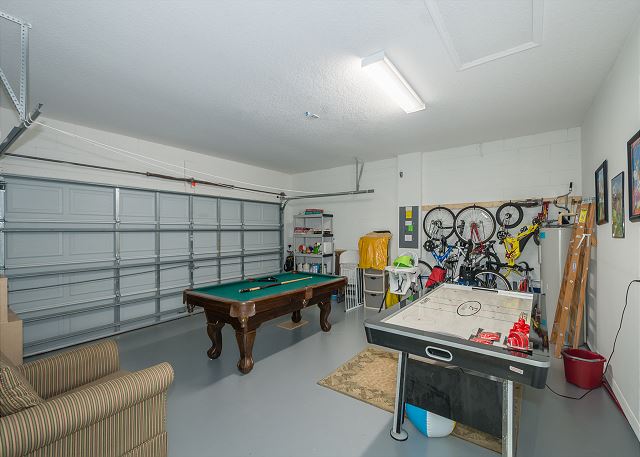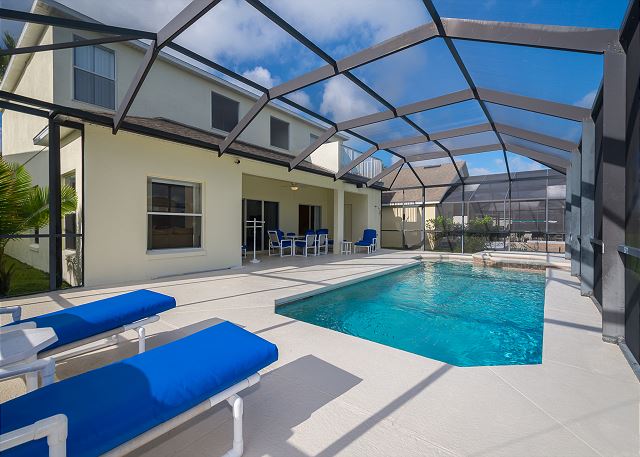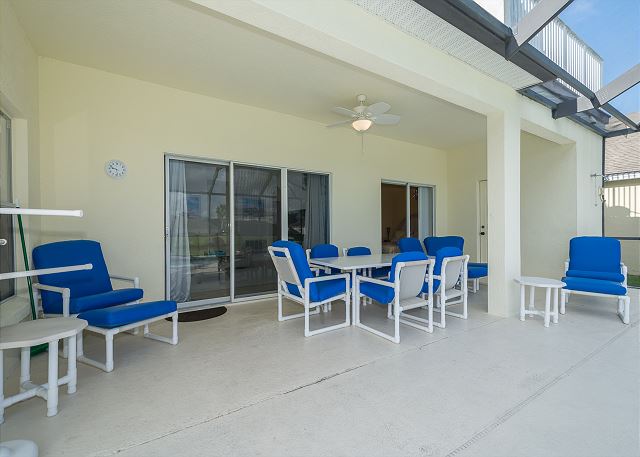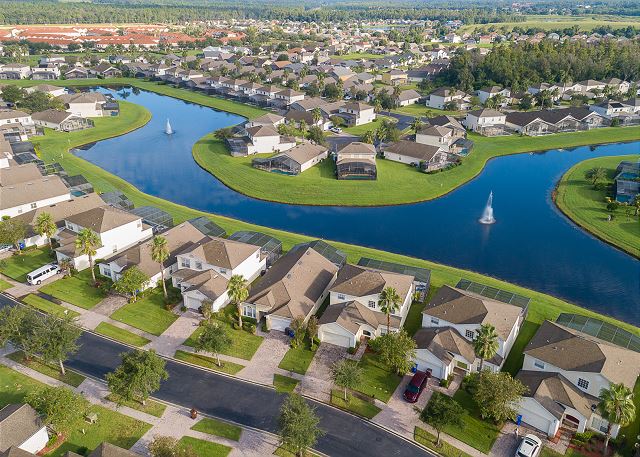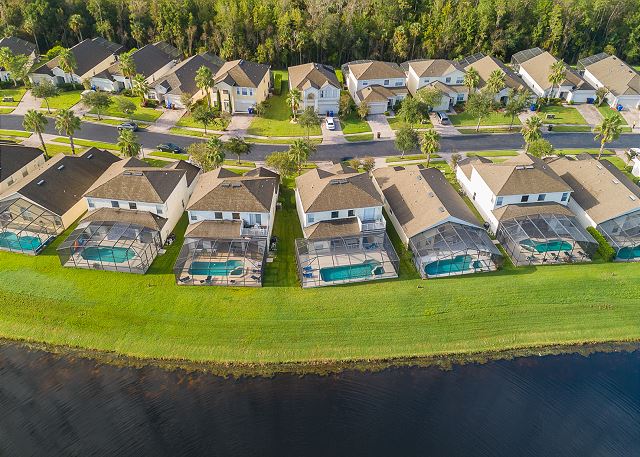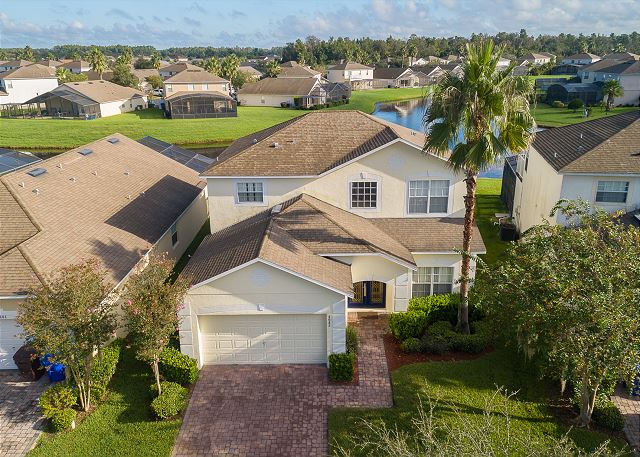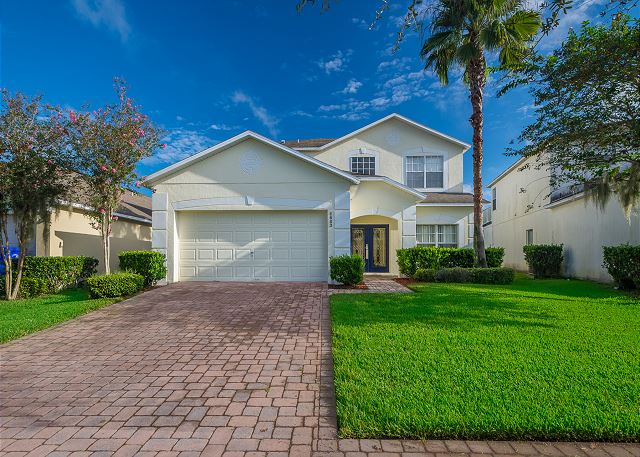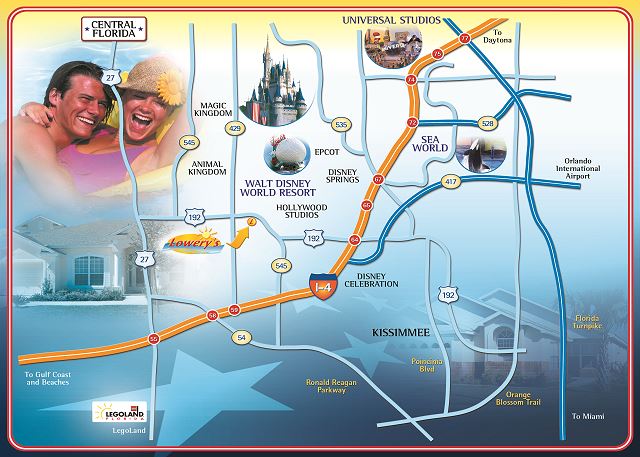 Description
4 Night Minimum Required to Secure a Booking.
Cumbrian Lakes is the setting for this pleasant and attractively furnished vacation pool home. It is a secure gated community that is well maintained and has a tranquil and peaceful vibe. Surrounded by woodlands, with several lakes and plenty of open space it offers a welcome retreat from the busy theme parks. The home overlooks a beautiful lake with a fountain, and offers guests the perfect start to the day, enjoying breakfast in the warm Florida sunshine with a pretty vista.
This two-storey home comprises of 6 bedrooms and 5 bathrooms, with ease it can comfortably accommodate up to 12 people. On the first floor there are two master queen bedrooms with private ensuite bathrooms, one of these offers direct access to the lovely pool area through sliding doors. On this level there is also a colourful twin bedroom which has been decorated with a Woodland Creatures theme. The second floor features a master king bedroom with private ensuite bathroom. This room benefits from a private balcony with chairs and a table with a lovely view out over the lake. There are two further bedrooms on the second floor, each with twin beds. One of these features a Disney Finding Nemo theme, certain to prove popular with the younger members of the family. All the bedrooms in the home have been tastefully decorated and offer plenty of room and a comfortable place in which to relax and unwind. They are all equipped with a flat screen television and DVD player, so guests can enjoy their own personal television viewing preferences.
The open plan family room has patio doors at one end that lead out to the swimming pool, these allow light to flood in and enhance an already bright and appealing room. This area has cosy sofas with a large HD television, DVD player and surround sound system. This spacious room also includes a dining table with chairs and a well-planned kitchen with a breakfast bar and stools. The kitchen is fully equipped with the everyday modern appliances of home, together with plenty of crockery and utensils so that meals can be prepared with ease. It is a lovely room in which to spend time with family and friends. For your entertainment there is also a games room featuring a pool table and darts board, additionally complimentary high speed WiFi is provided so guests can use their own personal devices.
Outside the pool and spa overlook a beautiful lake with a fountain feature. The surrounding pool deck area has sun loungers and a table and chairs that sit beneath a covered lanai. So even during the hotter hours of the day you can still enjoy dining al fresco. It is a peaceful and relaxing environment in which to enjoy spending time together in the warm Florida climate.
The secure gated community of Cumbrian Lakes provides a peaceful and spacious location from which to explore all the major attractions that Orlando has to offer. It is a mature and well established development offering several beautiful lakes and plenty of open green spaces. Featuring nature trails and a children's play area, it is a tranquil and relaxing vacation setting.
The community of Cumbrian Lakes is located just 4 miles south of Highway 192 on Poinciana Boulevard. Facilitating easy access routes to the Disney World Resort, Universal and Seaworld. There are a variety of restaurants, supermarkets and shopping malls which can all be found within a short distance of the vacation home.
1 King Bed /
2 Queen Beds /
6 Twin Beds
Amenities
General
Air Conditioning/Heating
Ceiling Fans
Free WiFi
Phone
Washer & Dryer
Ironing Board/Iron
Linens Provided
Towels Provided
Hairdryer
Parking
Kitchen
Full Kitchen
Breakfast Bar
Refrigerator
Coffee Maker
Ice Maker
Microwave
Toaster
Cookware
Stove
Dishwasher
Dishes & Utensils
Glassware
Outdoor Features
Private Pool
Spa
Pool Deck/Patio
Lanai
Outdoor Shower
Balcony
Entertainment
Games Room
Television
DVD Player
Safety Features
Smoke Detector
Carbon Monoxide Detector
Fire Extinguisher
Emergency Lighting
Emergency Exit Route/Plan
Community/Resort Facilities
Gated/Secure Community
Children's Play Area
Location
Disney Resort in 6 to 10 miles
Universal in 16 to 20 miles
SeaWorld in 11 to 15 miles
Restaurants within 10 miles
Shops within 5 miles
Calendar
July 2019
Sun
Mon
Tue
Wed
Thu
Fri
Sat
1
2
3
4
5
6
7
8
9
10
11
12
13
14
15
16
17
18
19
20
21
22
23
24
25
26
27
28
29
30
31
August 2019
Sun
Mon
Tue
Wed
Thu
Fri
Sat
1
2
3
4
5
6
7
8
9
10
11
12
13
14
15
16
17
18
19
20
21
22
23
24
25
26
27
28
29
30
31
September 2019
Sun
Mon
Tue
Wed
Thu
Fri
Sat
1
2
3
4
5
6
7
8
9
10
11
12
13
14
15
16
17
18
19
20
21
22
23
24
25
26
27
28
29
30
October 2019
Sun
Mon
Tue
Wed
Thu
Fri
Sat
1
2
3
4
5
6
7
8
9
10
11
12
13
14
15
16
17
18
19
20
21
22
23
24
25
26
27
28
29
30
31
November 2019
Sun
Mon
Tue
Wed
Thu
Fri
Sat
1
2
3
4
5
6
7
8
9
10
11
12
13
14
15
16
17
18
19
20
21
22
23
24
25
26
27
28
29
30
December 2019
Sun
Mon
Tue
Wed
Thu
Fri
Sat
1
2
3
4
5
6
7
8
9
10
11
12
13
14
15
16
17
18
19
20
21
22
23
24
25
26
27
28
29
30
31
January 2020
Sun
Mon
Tue
Wed
Thu
Fri
Sat
1
2
3
4
5
6
7
8
9
10
11
12
13
14
15
16
17
18
19
20
21
22
23
24
25
26
27
28
29
30
31
February 2020
Sun
Mon
Tue
Wed
Thu
Fri
Sat
1
2
3
4
5
6
7
8
9
10
11
12
13
14
15
16
17
18
19
20
21
22
23
24
25
26
27
28
29
March 2020
Sun
Mon
Tue
Wed
Thu
Fri
Sat
1
2
3
4
5
6
7
8
9
10
11
12
13
14
15
16
17
18
19
20
21
22
23
24
25
26
27
28
29
30
31
April 2020
Sun
Mon
Tue
Wed
Thu
Fri
Sat
1
2
3
4
5
6
7
8
9
10
11
12
13
14
15
16
17
18
19
20
21
22
23
24
25
26
27
28
29
30
May 2020
Sun
Mon
Tue
Wed
Thu
Fri
Sat
1
2
3
4
5
6
7
8
9
10
11
12
13
14
15
16
17
18
19
20
21
22
23
24
25
26
27
28
29
30
31
June 2020
Sun
Mon
Tue
Wed
Thu
Fri
Sat
1
2
3
4
5
6
7
8
9
10
11
12
13
14
15
16
17
18
19
20
21
22
23
24
25
26
27
28
29
30
July 2020
Sun
Mon
Tue
Wed
Thu
Fri
Sat
1
2
3
4
5
6
7
8
9
10
11
12
13
14
15
16
17
18
19
20
21
22
23
24
25
26
27
28
29
30
31