Tranquil and Private Pool Home with Conservation View, Stay and Relax!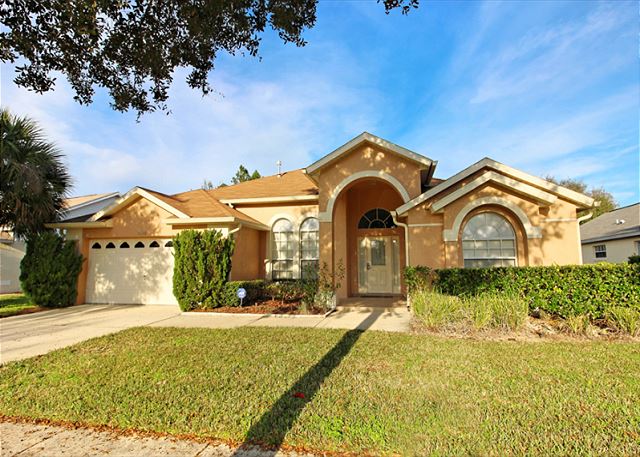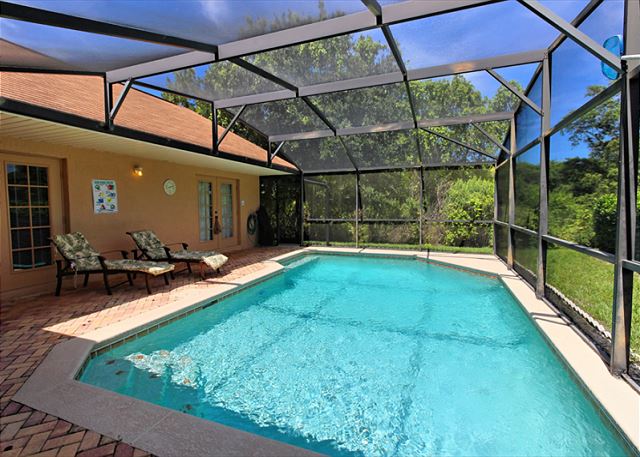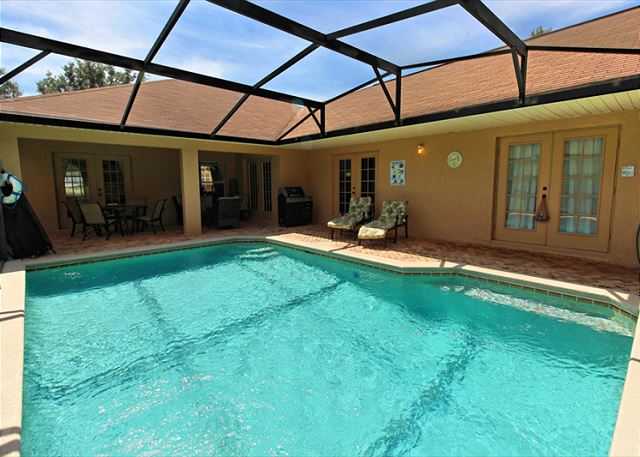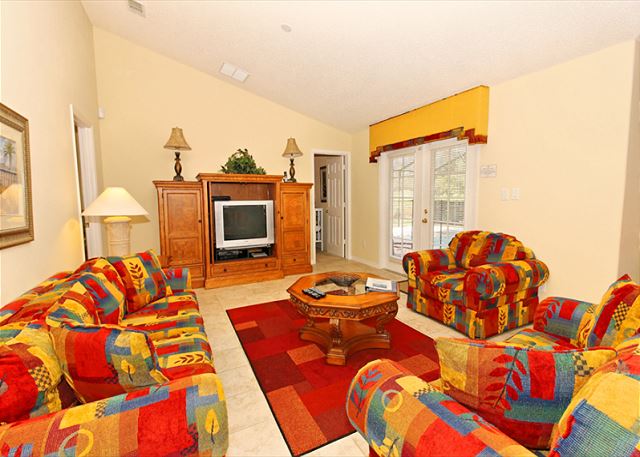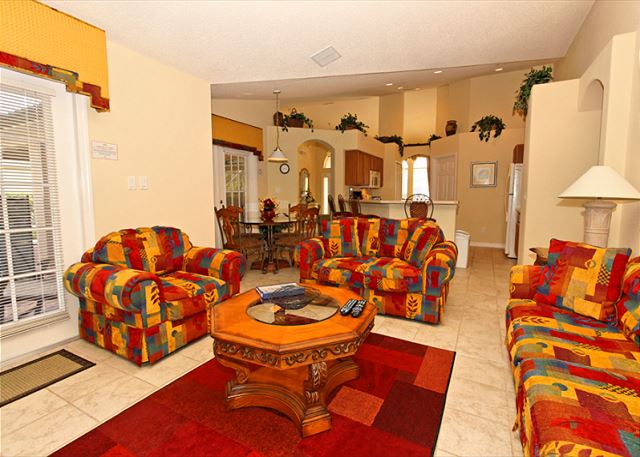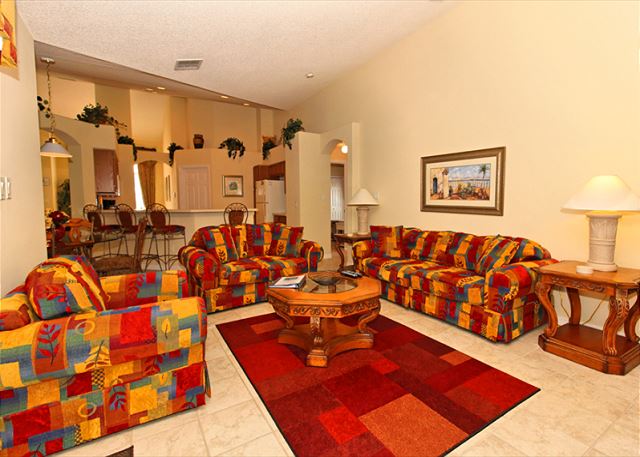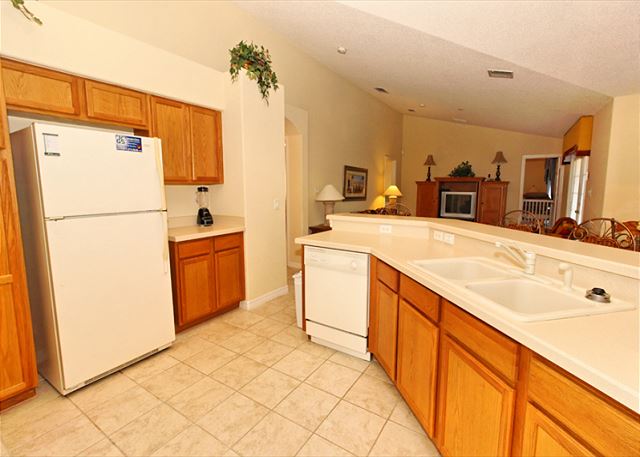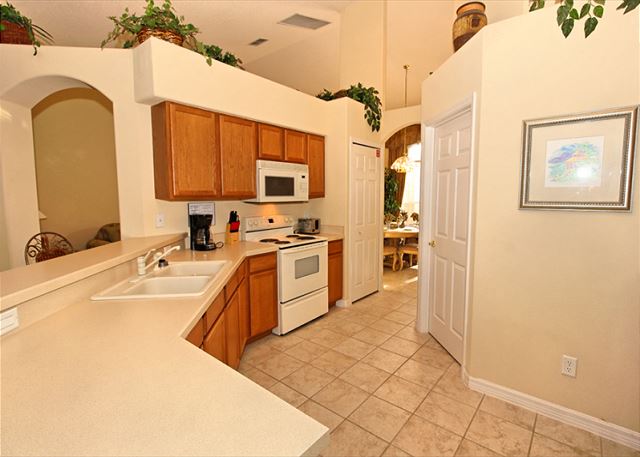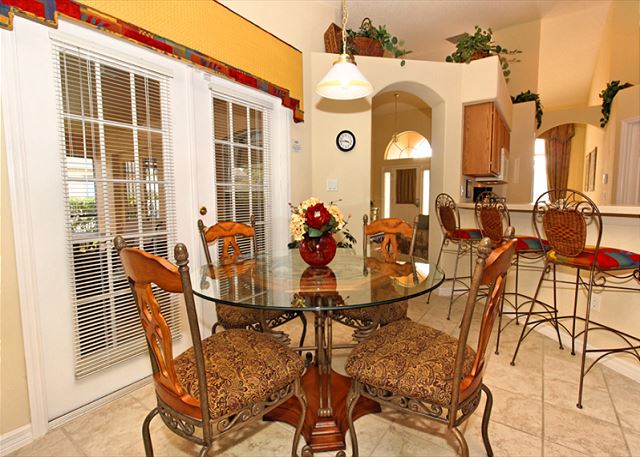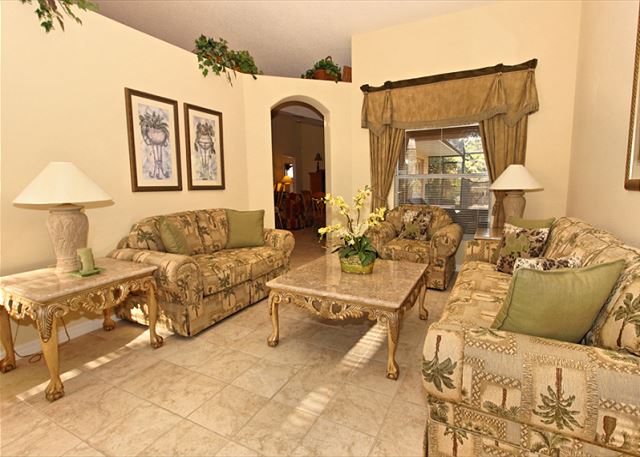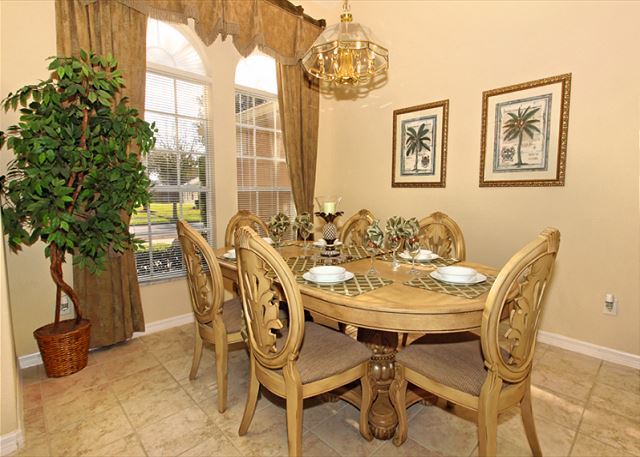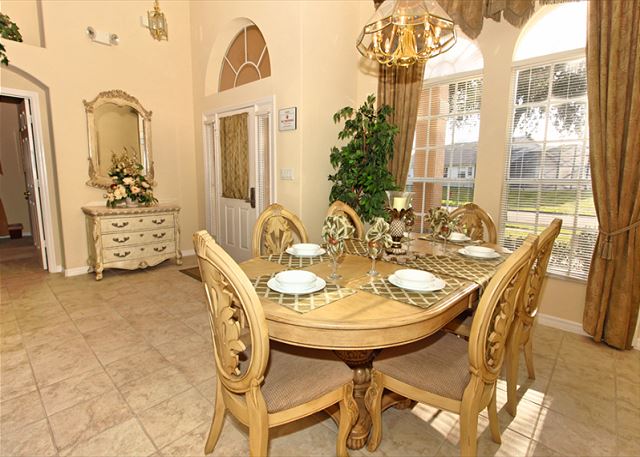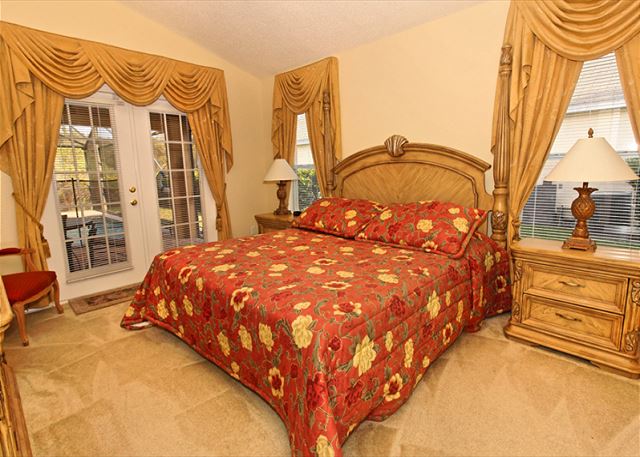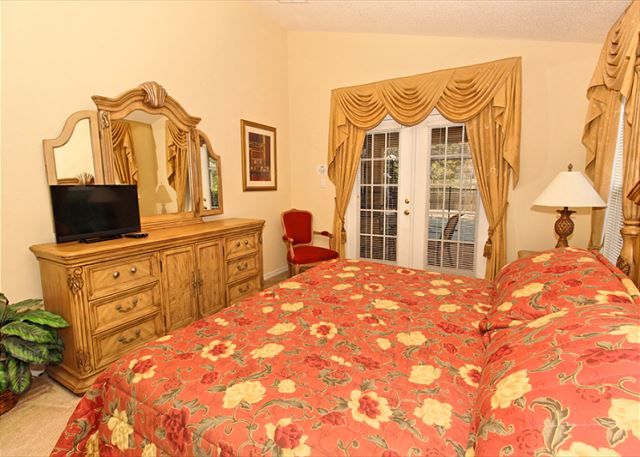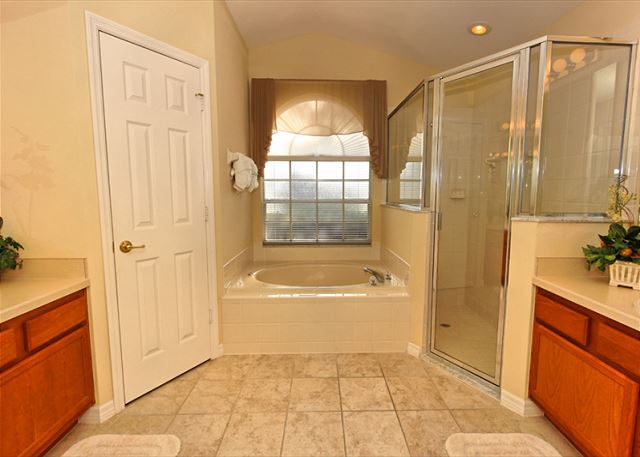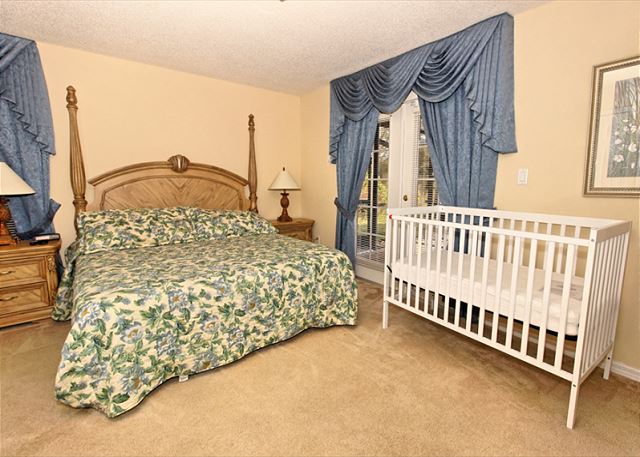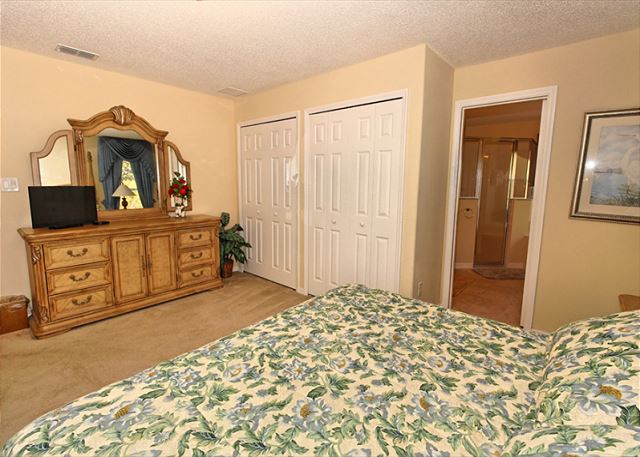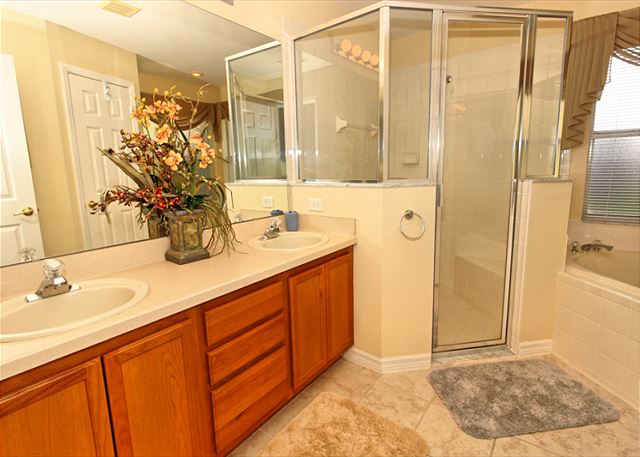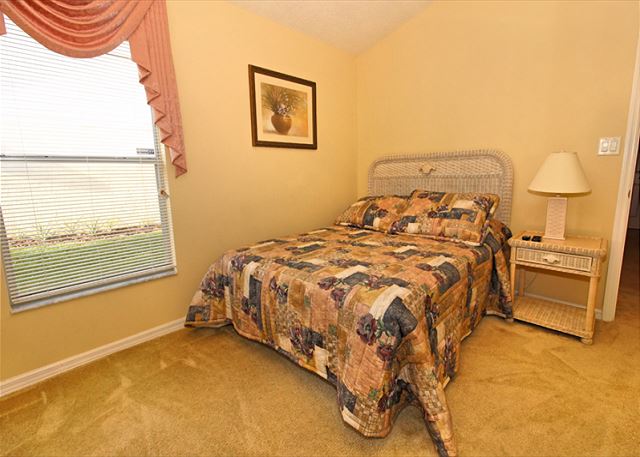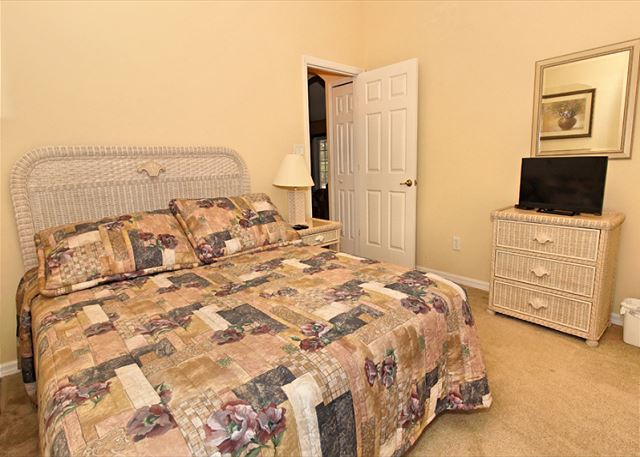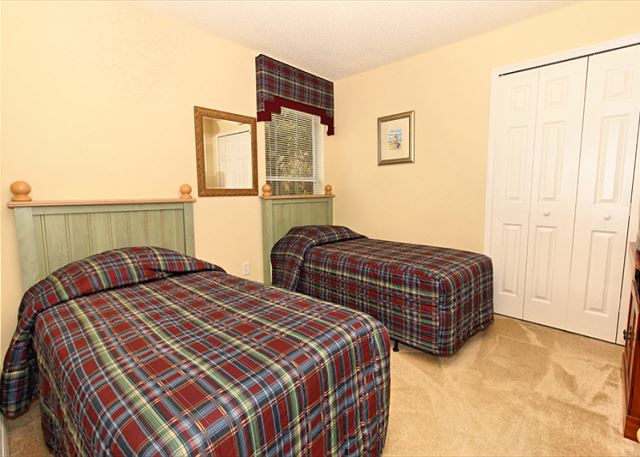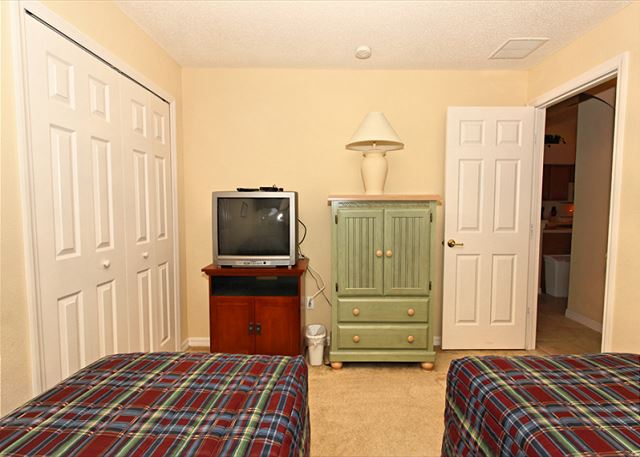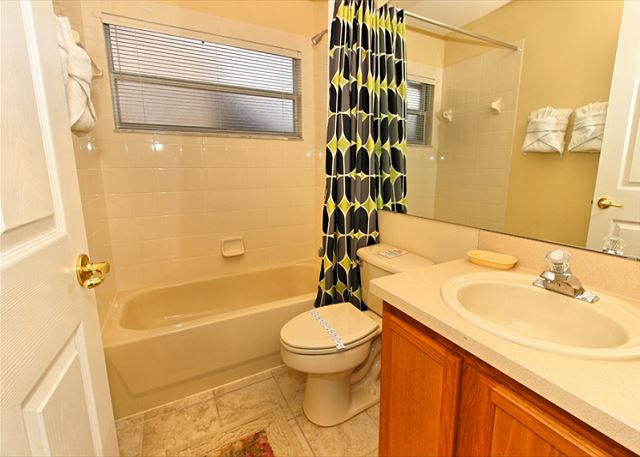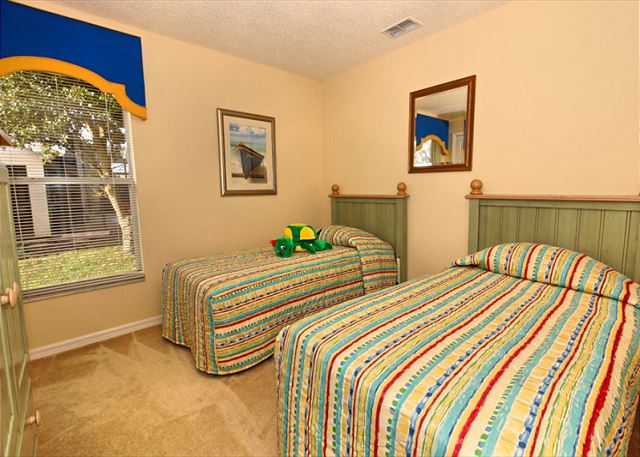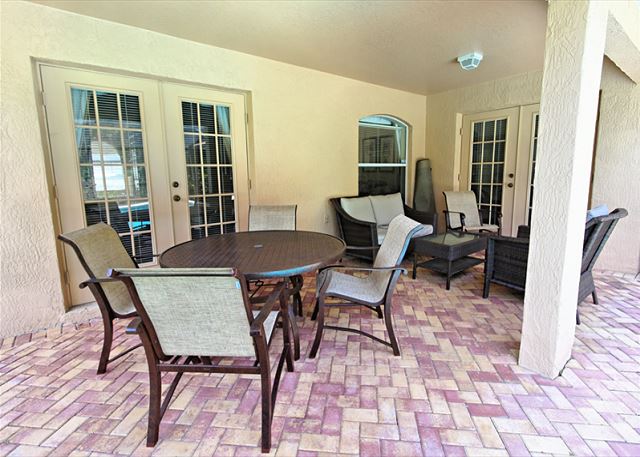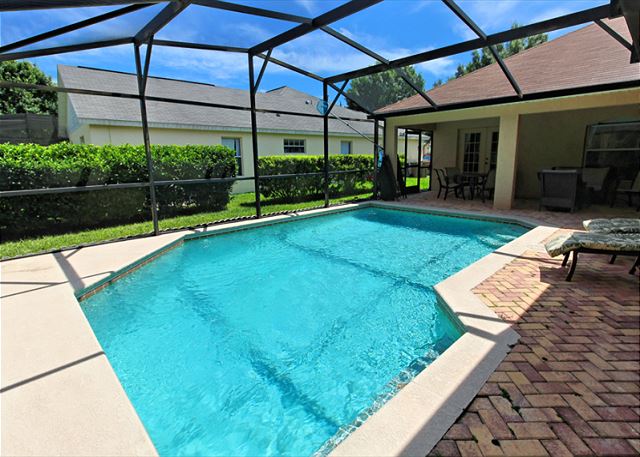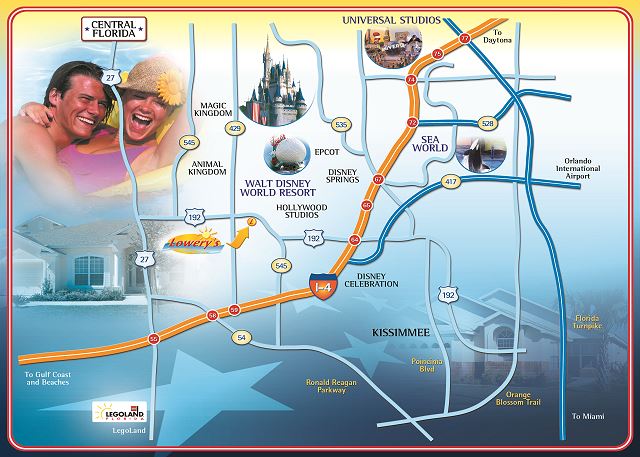 Description
A spacious, bright and cheerful private pool home nestled in amongst the orange groves of the Orange Tree community. A quiet and family friendly location, perfect for exploring all that Orlando has to offer.
This single story 5 bedroom and 3 bathroom home is nicely appointed and can comfortably sleep up to 10 people. It boasts two master king bedrooms both with their own ensuite bathroom, one of these has direct access to the beautiful pool and patio area. The second master bedroom is equipped with a crib which might prove beneficial for a family with a small child. All of the bedrooms offer plenty of space and have been comfortably furnished, providing a peaceful space in which to unwind.
The family room offers direct access to the pool through patio doors which allow plenty of light to filter through. It is a nice and open space featuring a large kitchen which includes a breakfast bar. It is appointed with modern appliances and plenty of utensils to fulfil your vacation needs, there are different dining and living areas so there is plenty of space for family and friends to spend time together. Guests at this vacation home receive complimentary high speed WiFi.
Outside the home features a lovely private pool, and a very large pool deck area with a nice conservation view. The pool deck has sun loungers and a good sized covered lanai beneath which sit chairs and a table for al fresco dining. A peaceful and relaxing environment in which to soak up the beautiful Florida weather.
The community of Orange Tree is beautifully landscaped and well maintained. It is a peaceful, relaxing and family friendly environment set in among orange groves. Seasonally you can pick oranges whilst in your home from one of the many groves. The community features a tennis and basketball court and children's playground (tot lot) that guests are welcome to use.
Orange Tree is conveniently located north of Highway 27, just off of Highway 192 with the main gate at Disney World Resort being just a short drive away. Other major theme parks can all be easily accessed from this location. There are a variety of restaurants, supermarkets and shopping malls which can all be found within minutes of venturing out from your home.
2 King Beds /
1 Queen Bed /
4 Twin Beds
Amenities
General
Air Conditioning/Heating
Free WiFi
Phone
Washer & Dryer
Ironing Board/Iron
Linens Provided
Towels Provided
Hairdryer
Parking
Kitchen
Full Kitchen
Refrigerator
Coffee Maker
Microwave
Toaster
Cookware
Stove
Dishwasher
Dishes & Utensils
Glassware
Outdoor Features
Private Pool
Pool Deck/Patio
Lanai
Entertainment
Television
Safety Features
Smoke Detector
Carbon Monoxide Detector
Fire Extinguisher
Emergency Lighting
Emergency Exit Route/Plan
Community/Resort Facilities
Tennis Court
Children's Play Area
Location
Disney Resort in 6 to 10 miles
Universal in 21 to 25 miles
SeaWorld in 16 to 20 miles
Restaurants within 2 miles
Shops within 2 miles
Calendar
August 2019
Sun
Mon
Tue
Wed
Thu
Fri
Sat
1
2
3
4
5
6
7
8
9
10
11
12
13
14
15
16
17
18
19
20
21
22
23
24
25
26
27
28
29
30
31
September 2019
Sun
Mon
Tue
Wed
Thu
Fri
Sat
1
2
3
4
5
6
7
8
9
10
11
12
13
14
15
16
17
18
19
20
21
22
23
24
25
26
27
28
29
30
October 2019
Sun
Mon
Tue
Wed
Thu
Fri
Sat
1
2
3
4
5
6
7
8
9
10
11
12
13
14
15
16
17
18
19
20
21
22
23
24
25
26
27
28
29
30
31
November 2019
Sun
Mon
Tue
Wed
Thu
Fri
Sat
1
2
3
4
5
6
7
8
9
10
11
12
13
14
15
16
17
18
19
20
21
22
23
24
25
26
27
28
29
30
December 2019
Sun
Mon
Tue
Wed
Thu
Fri
Sat
1
2
3
4
5
6
7
8
9
10
11
12
13
14
15
16
17
18
19
20
21
22
23
24
25
26
27
28
29
30
31
January 2020
Sun
Mon
Tue
Wed
Thu
Fri
Sat
1
2
3
4
5
6
7
8
9
10
11
12
13
14
15
16
17
18
19
20
21
22
23
24
25
26
27
28
29
30
31
February 2020
Sun
Mon
Tue
Wed
Thu
Fri
Sat
1
2
3
4
5
6
7
8
9
10
11
12
13
14
15
16
17
18
19
20
21
22
23
24
25
26
27
28
29
March 2020
Sun
Mon
Tue
Wed
Thu
Fri
Sat
1
2
3
4
5
6
7
8
9
10
11
12
13
14
15
16
17
18
19
20
21
22
23
24
25
26
27
28
29
30
31
April 2020
Sun
Mon
Tue
Wed
Thu
Fri
Sat
1
2
3
4
5
6
7
8
9
10
11
12
13
14
15
16
17
18
19
20
21
22
23
24
25
26
27
28
29
30
May 2020
Sun
Mon
Tue
Wed
Thu
Fri
Sat
1
2
3
4
5
6
7
8
9
10
11
12
13
14
15
16
17
18
19
20
21
22
23
24
25
26
27
28
29
30
31
June 2020
Sun
Mon
Tue
Wed
Thu
Fri
Sat
1
2
3
4
5
6
7
8
9
10
11
12
13
14
15
16
17
18
19
20
21
22
23
24
25
26
27
28
29
30
July 2020
Sun
Mon
Tue
Wed
Thu
Fri
Sat
1
2
3
4
5
6
7
8
9
10
11
12
13
14
15
16
17
18
19
20
21
22
23
24
25
26
27
28
29
30
31
August 2020
Sun
Mon
Tue
Wed
Thu
Fri
Sat
1
2
3
4
5
6
7
8
9
10
11
12
13
14
15
16
17
18
19
20
21
22
23
24
25
26
27
28
29
30
31