Spacious Pool Home Situated in a Quiet and Family Friendly Gated Community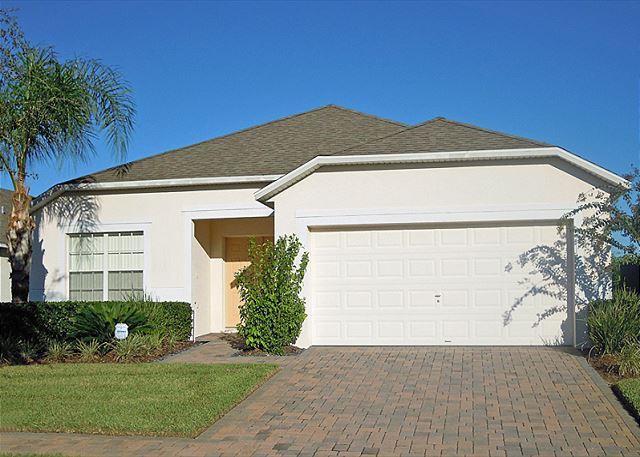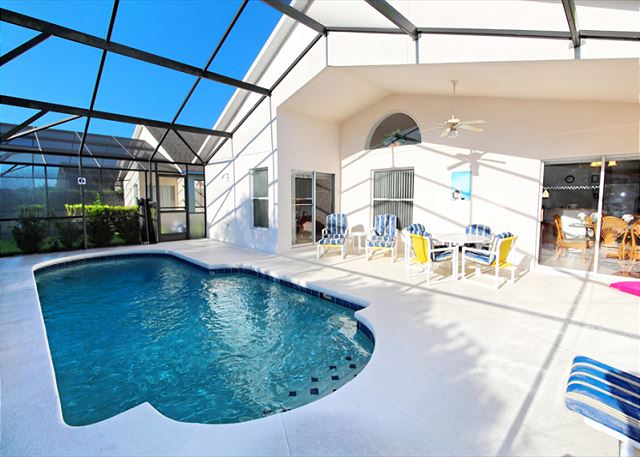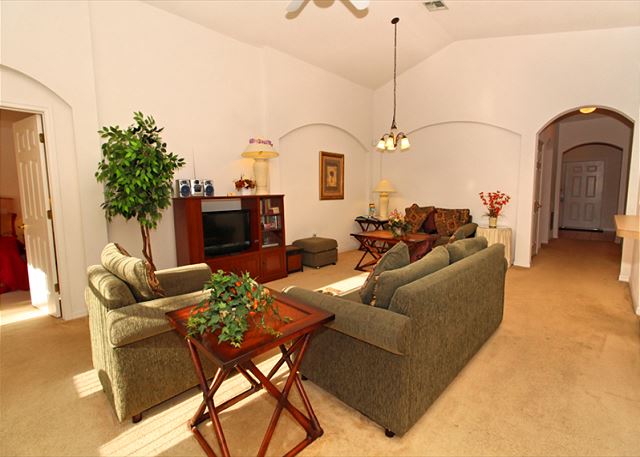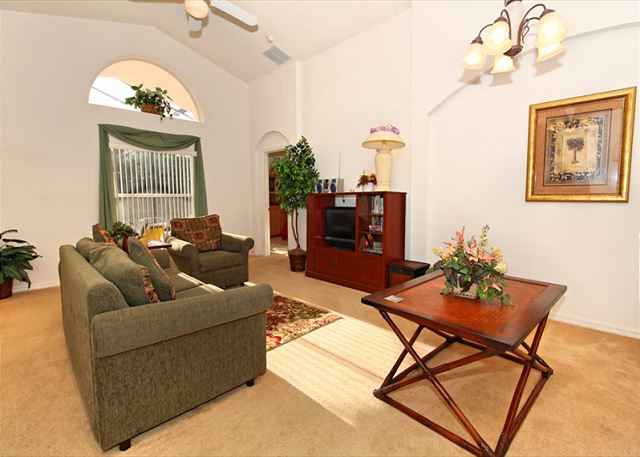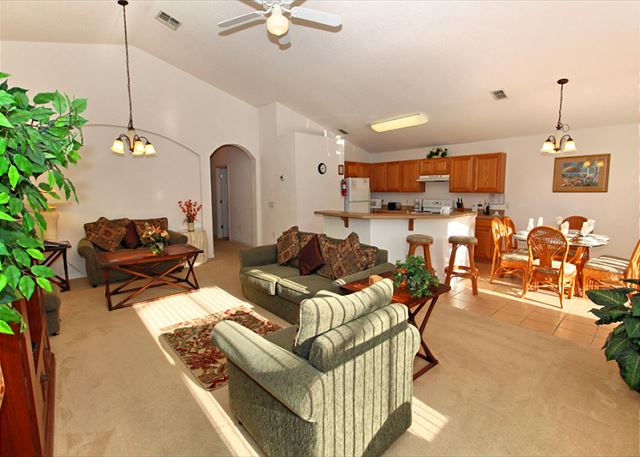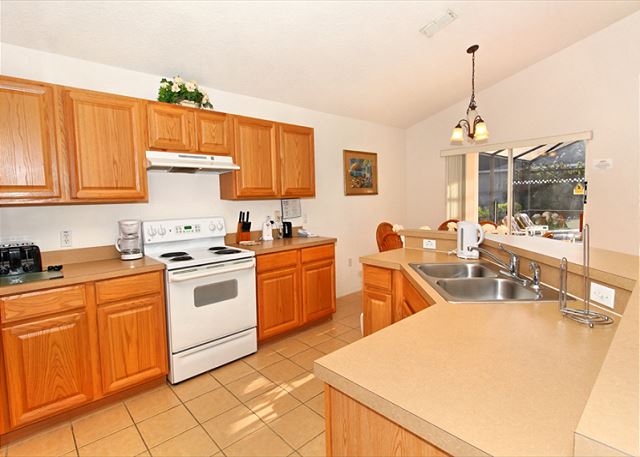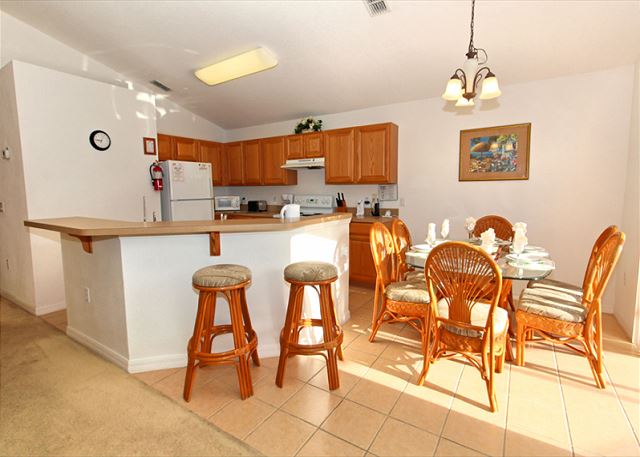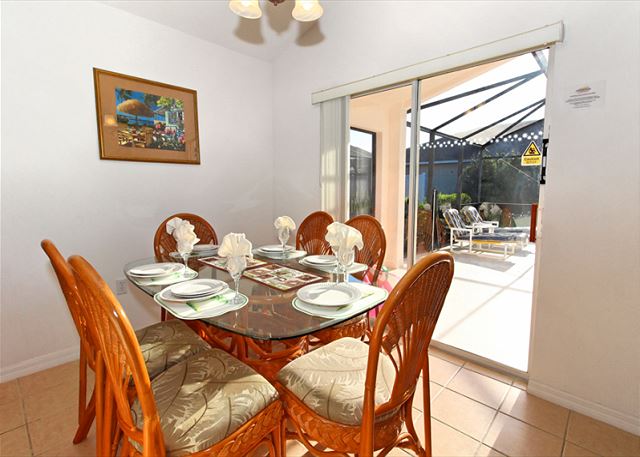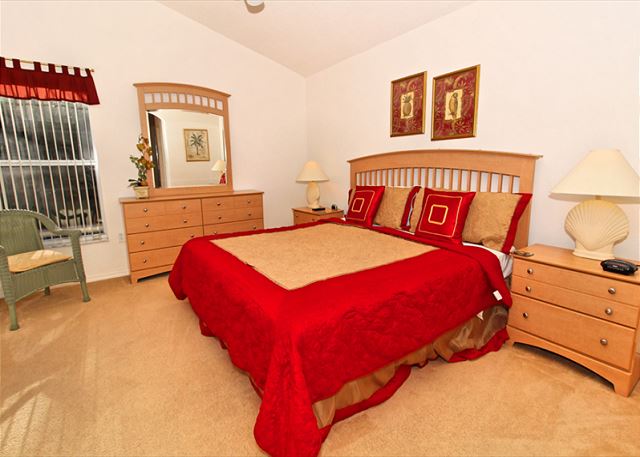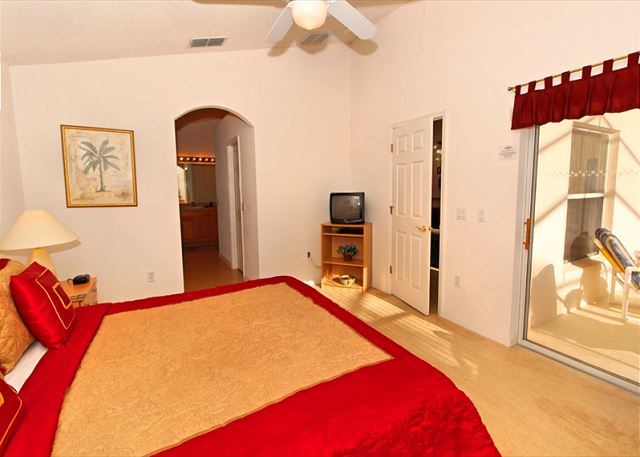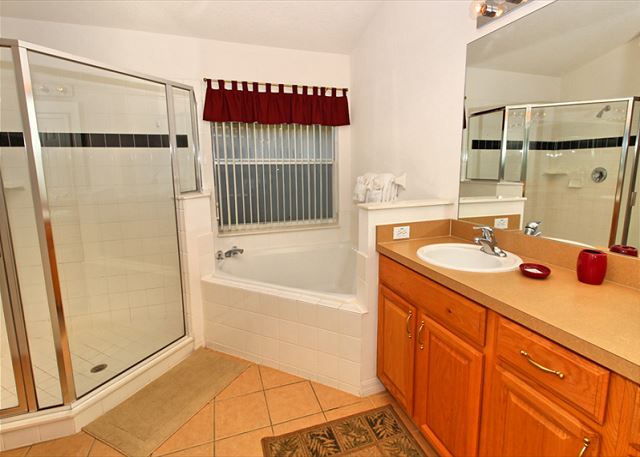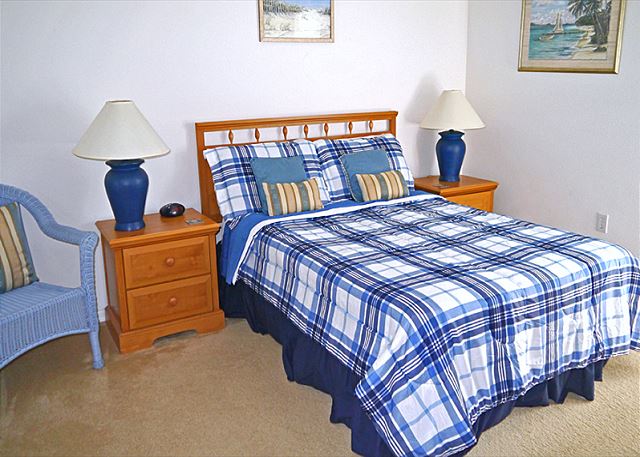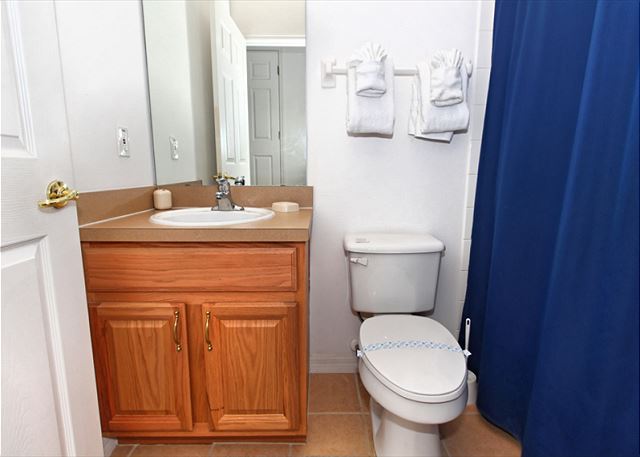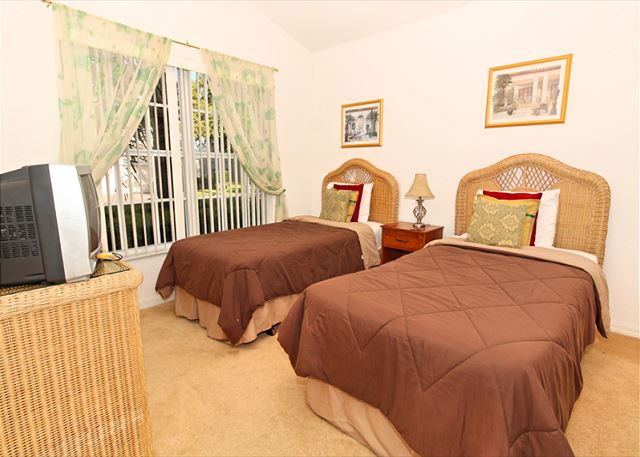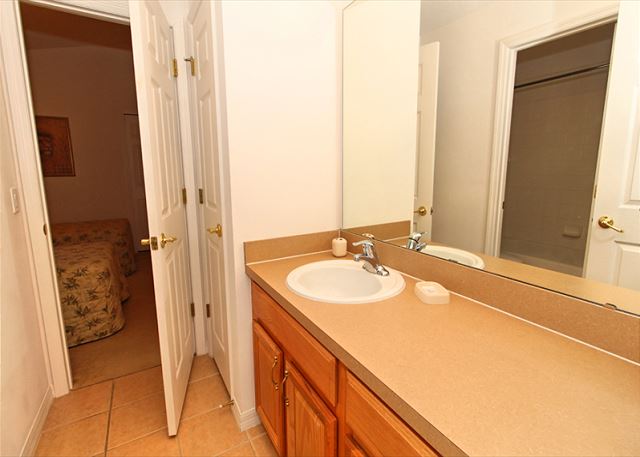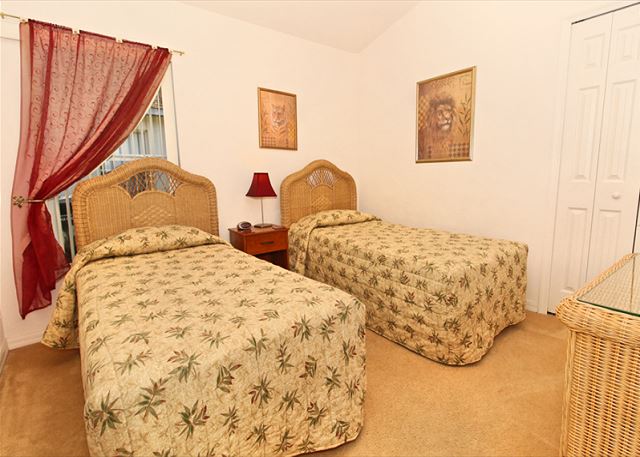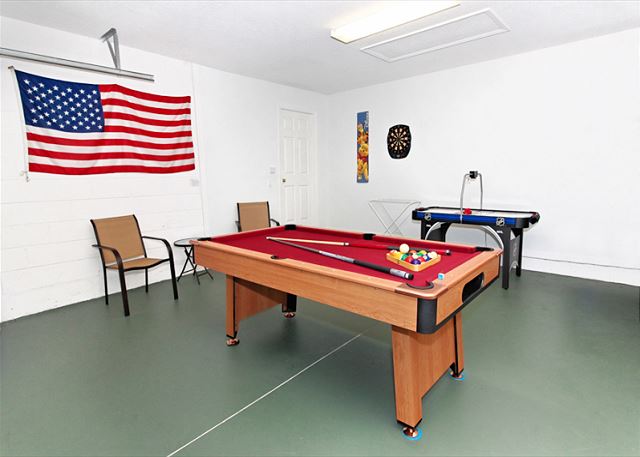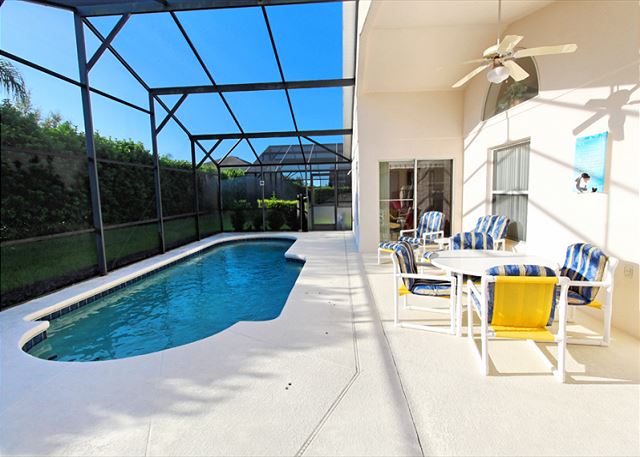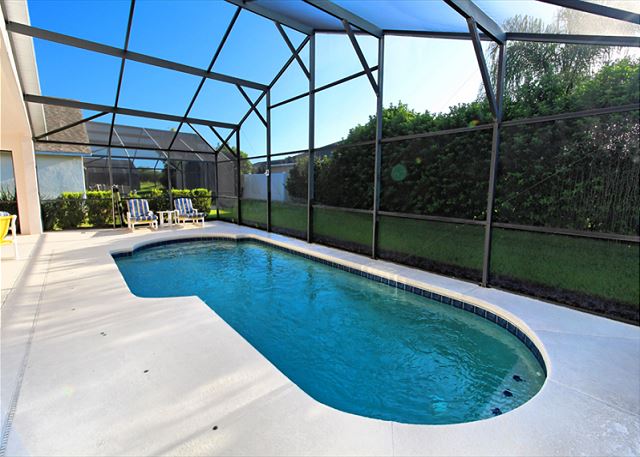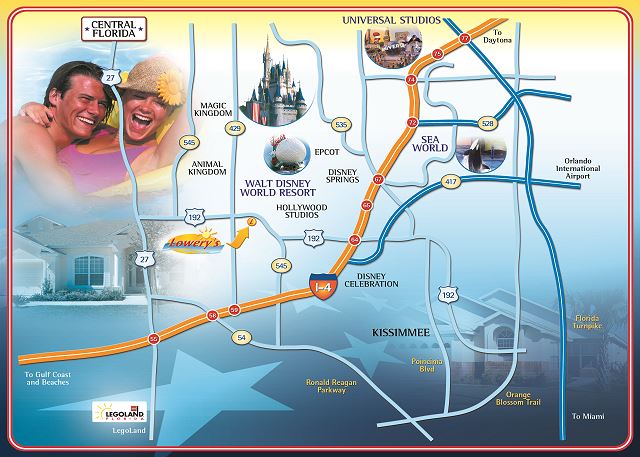 Description
A nicely presented private pool home situated in the family friendly gated community of The Sanctuary at West Haven. A well maintained and peaceful location which provides a perfect base from which to explore Orlando, the major attractions of Walt Disney World are just a short drive away.
This spacious pool home is spread out over one level and can comfortably sleep up to 8 people. The home comprises of 4 bedrooms and 3 bathrooms, it features a master king bedroom with its own private ensuite bathroom and direct access to the lovely pool and patio area.
The light and airy home offers plenty of open plan living. It has been nicely furnished and the fully fitted kitchen features all of the everyday modern appliances and utensils that you will need to have a comfortable stay. For your entertainment the home boasts a games room which includes a pool table, dart board and air hockey for everyone to enjoy. There is also a gaming console provided and complimentary high speed WiFi is available for your use.
Outside there is a charming private pool surrounded by a nice deck area with an outdoor shower and comfortable loungers. A large covered lanai provides shade so that even during the hottest hours of the day you can enjoy time spent outdoors. There is a table and chairs positioned underneath the lanai, perfect for dining al fresco. A tranquil environment in which to unwind after a busy day at the infamous Florida theme parks.
The Sanctuary at West Haven offers guests a peaceful, tranquil community that is security gated and very conveniently located. The area offers some of the finest Orlando vacation homes, built to high standards and spaciously laid out. The area is nicely landscaped and well maintained. The community amenities include a children's playground, sand volleyball court, tennis courts and an abundance of open green space.
The Sanctuary at West Haven is situated just minutes from the prestigious Champions Gate area in Davenport, which offers excellent dining and shopping opportunities. The location offers easy access to all the major theme parks with the main Disney World Resort gate being just a short drive away. Also found close by is a choice of outstanding championship golf courses. This is a family friendly community with a relaxing environment whilst offering guests a convenient location from which to reach the fun of the Florida theme parks.
1 King Bed /
4 Twin Beds /
1 Full Bed
Amenities
General
Air Conditioning/Heating
Ceiling Fans
Free WiFi
Phone
Washer & Dryer
Ironing Board/Iron
Linens Provided
Towels Provided
Hairdryer
Parking
Kitchen
Full Kitchen
Refrigerator
Coffee Maker
Microwave
Toaster
Stove
Dishwasher
Dishes & Utensils
Glassware
Outdoor Features
Private Pool
Pool Deck/Patio
Lanai
Outdoor Shower
Entertainment
Games Room
Games Console
Television
DVD Player
Safety Features
Smoke Detector
Carbon Monoxide Detector
Fire Extinguisher
Emergency Lighting
Emergency Exit Route/Plan
Community/Resort Facilities
Gated/Secure Community
Tennis Court
Children's Play Area
Location
Disney Resort in 11 to 15 miles
Universal in 21 to 25 miles
SeaWorld in 16 to 20 miles
Restaurants within 2 miles
Shops within 2 miles
Calendar
July 2019
Sun
Mon
Tue
Wed
Thu
Fri
Sat
1
2
3
4
5
6
7
8
9
10
11
12
13
14
15
16
17
18
19
20
21
22
23
24
25
26
27
28
29
30
31
August 2019
Sun
Mon
Tue
Wed
Thu
Fri
Sat
1
2
3
4
5
6
7
8
9
10
11
12
13
14
15
16
17
18
19
20
21
22
23
24
25
26
27
28
29
30
31
September 2019
Sun
Mon
Tue
Wed
Thu
Fri
Sat
1
2
3
4
5
6
7
8
9
10
11
12
13
14
15
16
17
18
19
20
21
22
23
24
25
26
27
28
29
30
October 2019
Sun
Mon
Tue
Wed
Thu
Fri
Sat
1
2
3
4
5
6
7
8
9
10
11
12
13
14
15
16
17
18
19
20
21
22
23
24
25
26
27
28
29
30
31
November 2019
Sun
Mon
Tue
Wed
Thu
Fri
Sat
1
2
3
4
5
6
7
8
9
10
11
12
13
14
15
16
17
18
19
20
21
22
23
24
25
26
27
28
29
30
December 2019
Sun
Mon
Tue
Wed
Thu
Fri
Sat
1
2
3
4
5
6
7
8
9
10
11
12
13
14
15
16
17
18
19
20
21
22
23
24
25
26
27
28
29
30
31
January 2020
Sun
Mon
Tue
Wed
Thu
Fri
Sat
1
2
3
4
5
6
7
8
9
10
11
12
13
14
15
16
17
18
19
20
21
22
23
24
25
26
27
28
29
30
31
February 2020
Sun
Mon
Tue
Wed
Thu
Fri
Sat
1
2
3
4
5
6
7
8
9
10
11
12
13
14
15
16
17
18
19
20
21
22
23
24
25
26
27
28
29
March 2020
Sun
Mon
Tue
Wed
Thu
Fri
Sat
1
2
3
4
5
6
7
8
9
10
11
12
13
14
15
16
17
18
19
20
21
22
23
24
25
26
27
28
29
30
31
April 2020
Sun
Mon
Tue
Wed
Thu
Fri
Sat
1
2
3
4
5
6
7
8
9
10
11
12
13
14
15
16
17
18
19
20
21
22
23
24
25
26
27
28
29
30
May 2020
Sun
Mon
Tue
Wed
Thu
Fri
Sat
1
2
3
4
5
6
7
8
9
10
11
12
13
14
15
16
17
18
19
20
21
22
23
24
25
26
27
28
29
30
31
June 2020
Sun
Mon
Tue
Wed
Thu
Fri
Sat
1
2
3
4
5
6
7
8
9
10
11
12
13
14
15
16
17
18
19
20
21
22
23
24
25
26
27
28
29
30
July 2020
Sun
Mon
Tue
Wed
Thu
Fri
Sat
1
2
3
4
5
6
7
8
9
10
11
12
13
14
15
16
17
18
19
20
21
22
23
24
25
26
27
28
29
30
31